BLACK HISTORY MONTH T-SHIRT RELEASE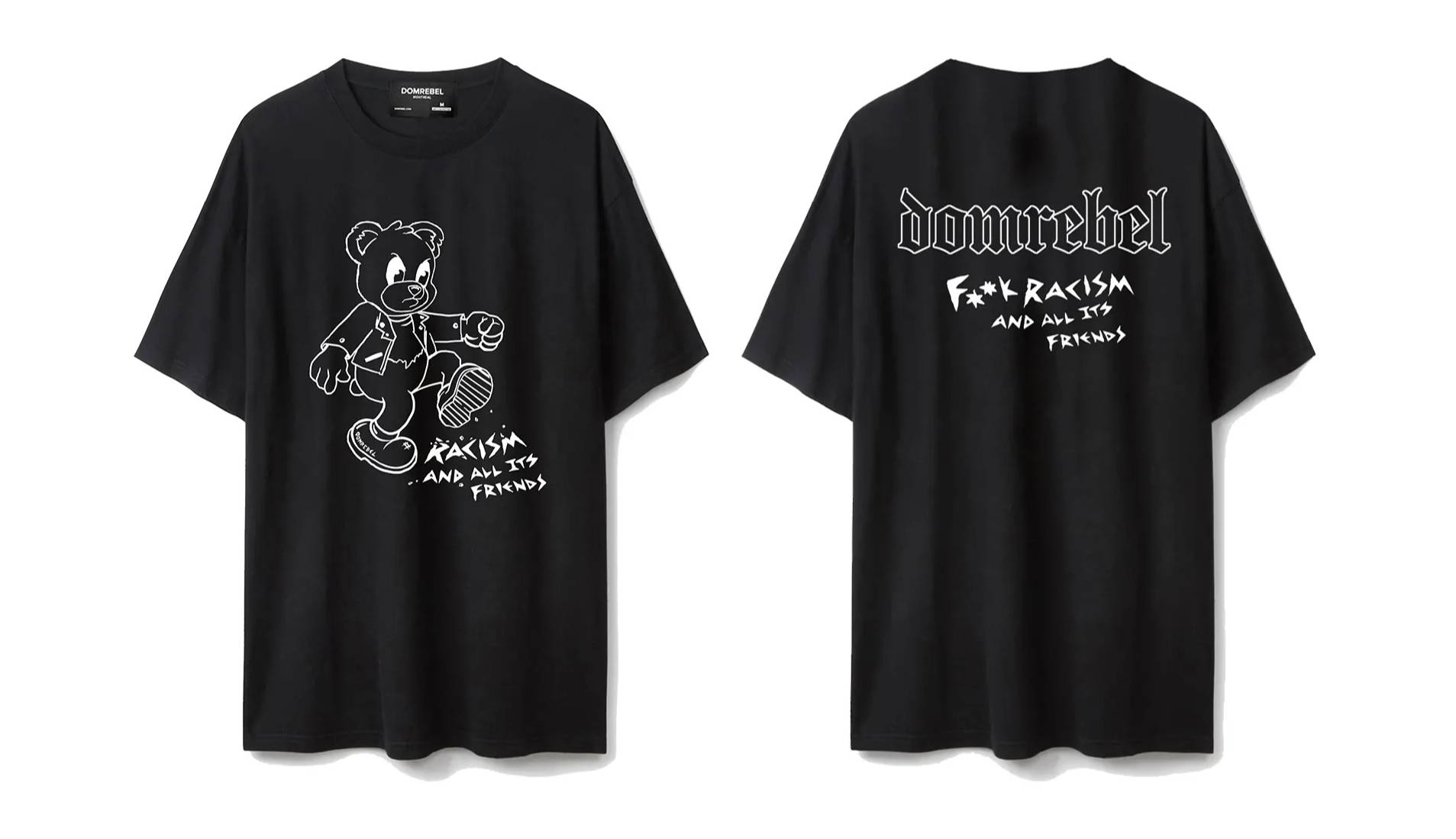 IN HONOUR OF BLACK HISTORY MONTH, DOMREBEL IS RE-RELEASING OUR "EQUAL JUSTICE" T-SHIRT, WHICH WAS DESIGNED TO BRING AWARENESS TO ENDING SOCIAL INJUSTICE & RACISM, AND ADDING TO THE CONVERSATION OF CREATING EQUAL OPPORTUNITIES FOR ALL.

100% OF EVERY SALE OF OUR "EQUAL JUSTICE" T-SHIRT WILL BE DONATED TO DESTA [DARE EVERY SOUL TO ACHIEVE], A LOCAL MONTRÉAL ORGANIZATION WITH A FOCUS ON THE EMPLOYABILITY NEEDS OF BLACK YOUTH.

THEY HAVE ADOPTED AN INTEGRATED STRATEGY TO ADDRESS BOTH SYSTEMIC AND PERSONAL BARRIERS TO EMPLOYMENT, SUCH AS JUSTICE INVOLVEMENT, HOUSING, AND LACK OF RESOURCES.

THANK YOU IN ADVANCE TO ALL OF YOU WHO WILL PURCHASE AN EQUAL JUSTICE T-SHIRT. WE ENCOURAGE ALL OF YOU TO ALSO SUPPORT YOUR LOCAL ORGANIZATIONS THAT HELP PROMOTE OPPORTUNITIES FOR BLACK YOUTH.

IF YOU DON'T WANT THE TEE, PLEASE CONSIDER GOING DIRECTLY TO DESTABYN.ORG AND MAKE A CONTRIBUTION.