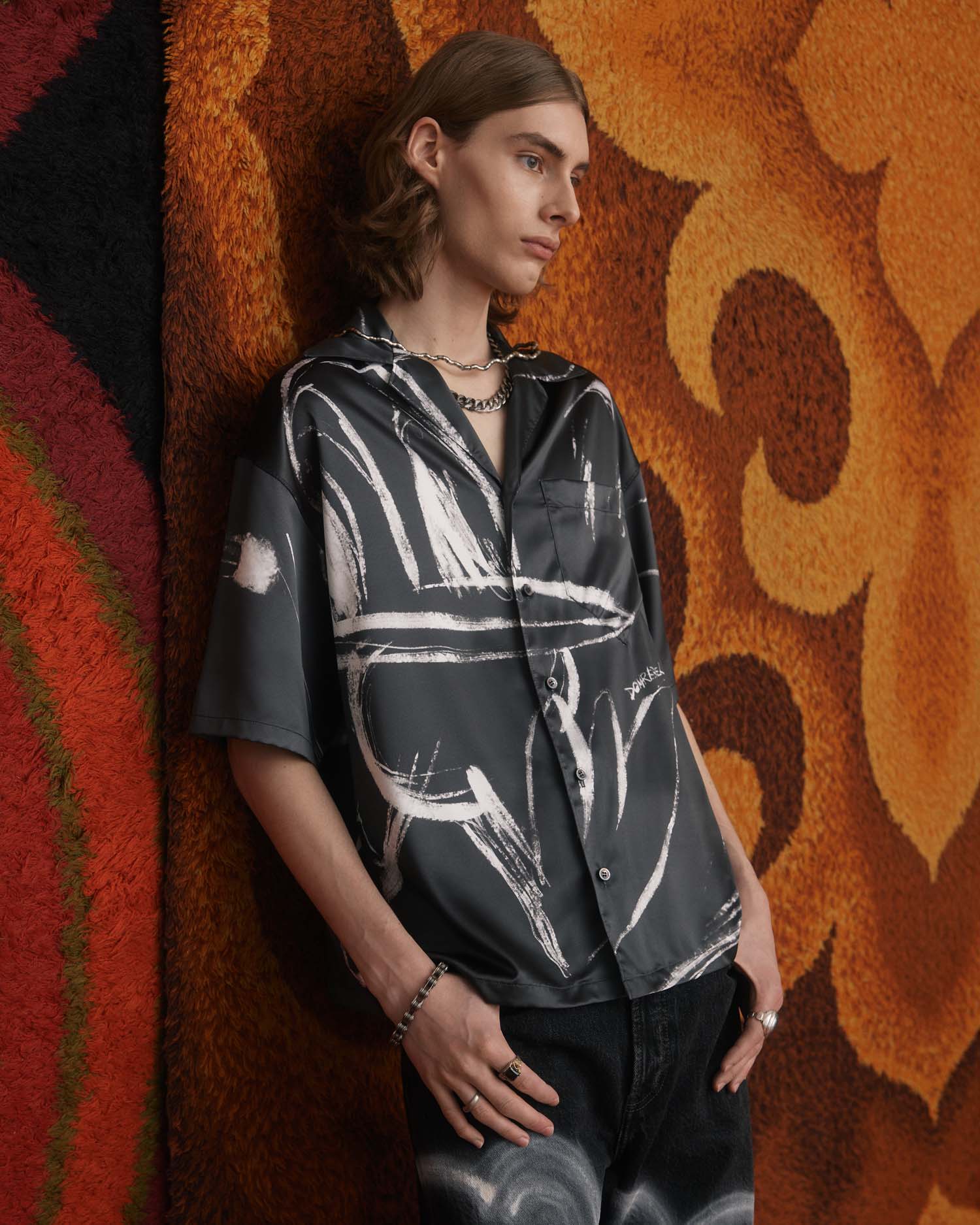 welcome     
          to THE WORLD
OF DOMREBEL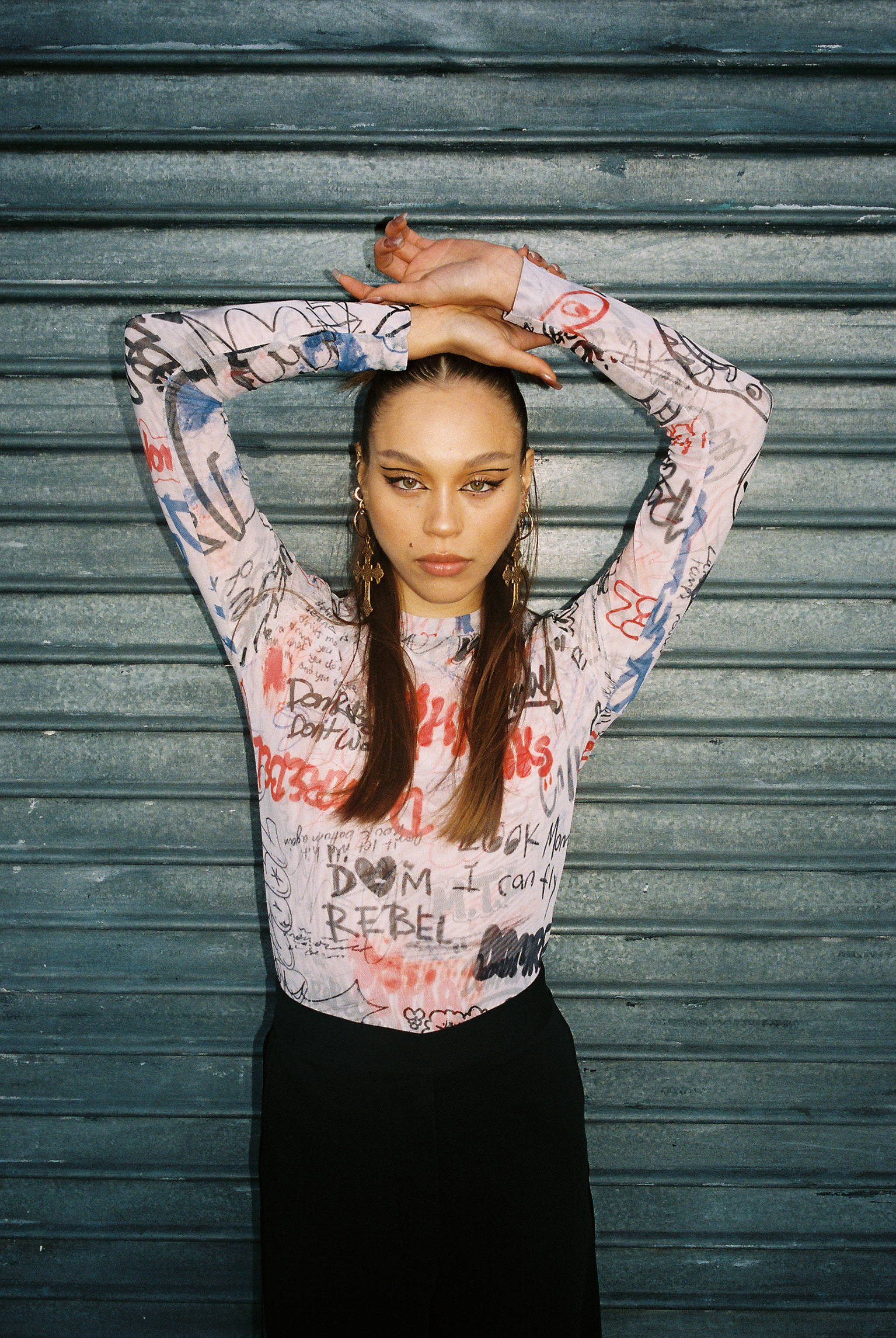 DOMREBEL IS AN ART + FASHION STUDIO BASED IN MONTRÉAL, CANADA. OUR MISSION IS SIMPLE: TO AWAKEN YOUR INNER ARTIST.
WE BELIEVE THAT IT IS BY CONSTANTLY CREATING, AND SHARING YOUR CREATIONS WITH OTHERS, THAT WE CAN ELEVATE OUR COLLECTIVE CONSCIOUSNESS AND STANDARDS TO HIGHER AND HIGHER LEVELS.
WORK WITH WHAT YOU HAVE. DO WHAT YOU CAN RIGHT NOW. KEEP IMPROVING. AND GO FROM THERE.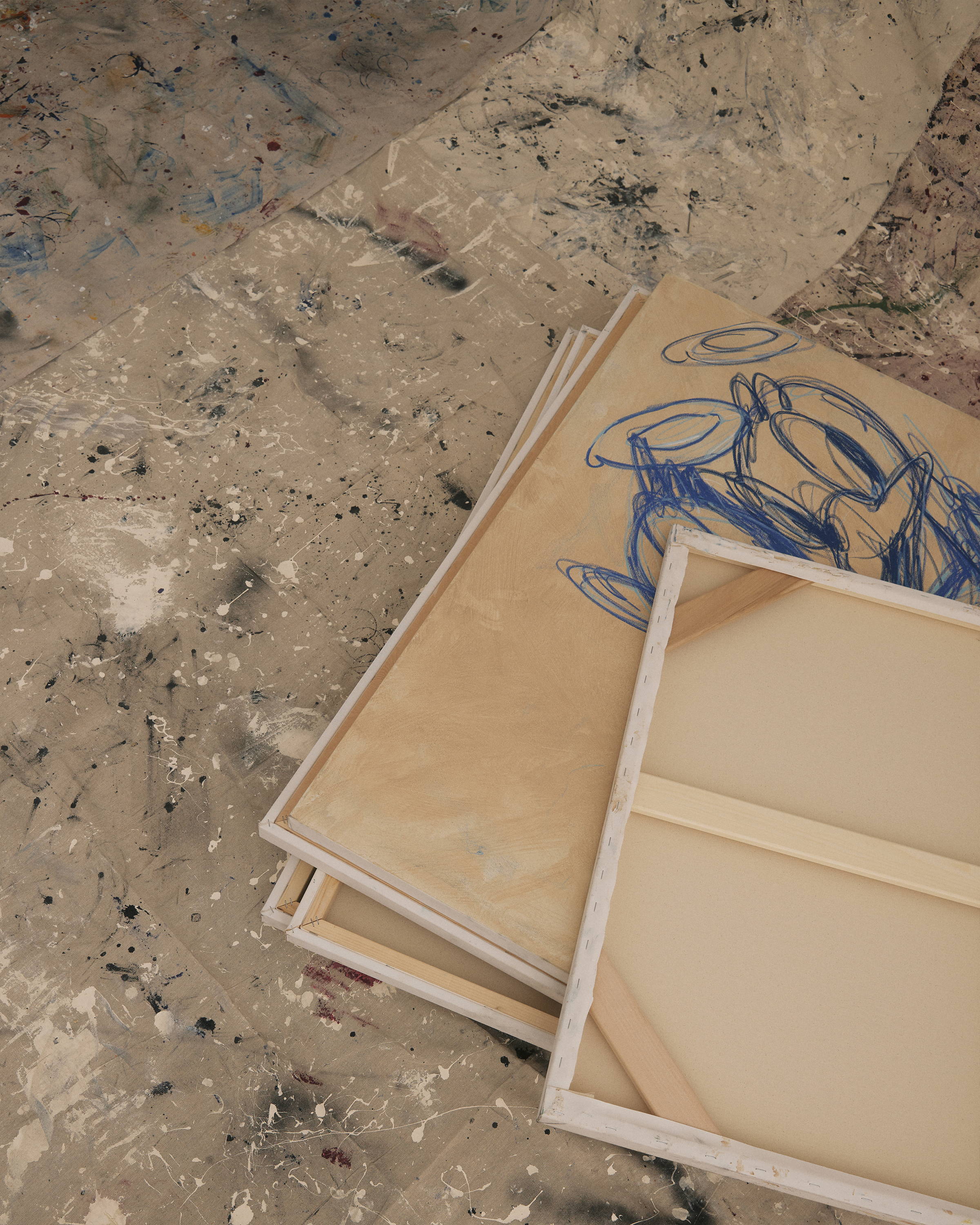 DOMREBEL IS AN ACRONYM FOR THE LATIN WORDS "DOMINUS REBELLIS", WHICH TRANSLATE TO "MASTER OF REBELLION".
THIS SPIRIT OF ANTI-CONFORMITY AND SUBVERSION LIVES WITHIN EVERYTHING WE DO AND REPRESENT.
WE LIKE THINGS THAT ARE LIVED-IN, THAT HAVE A STORY, THAT ARE DISTRESSED, AND THAT ARE IMPERFECT.
LIFE IS IMPERFECT, AND THAT'S EXACTLY WHAT MAKES IT SO BEAUTIFUL. WE TRY OUR BEST TO PUT LIFE INTO OUR PRODUCTS.
CRAFT AND MANUAL TOUCH ARE SO IMPORTANT TO US. THAT IS WHY MOST OF OUR PRODUCTS ARE MADE IN OUR MONTRÉAL ATELIER. THE "LUXURY OF IMPERFECTION" IS WHAT WE EMBRACE; WHEN EVERY PRODUCT IS INDIVIDUALLY AFFECTED AND TREATED BY THE HANDS OF OUR ARTISANS, GIVING IT A SOUL AND A UNIQUENESS.
WE TRY OUR BEST TO WORK WITH LOCAL SUPPLIERS IN CANADA, AND WORK CAREFULLY TO PARTNER WITH ATELIERS AROUND THE WORLD WHEN SOMETHING IS NOT FEASIBLE TO MAKE IN OUR OWN BACKYARD.